Singapore cuisine is as diversified as its people. It is a blend of Chinese, Malay, Indian, Indonesian and western influence. The following list of food is famous and a must try if you are visiting Singapore. Whether at swanky restaurants or at local foodcourts called Hawker centres, ensure you taste the following –
1. Hainanese Chicken Rice
This can be termed as Singapore's National Dish! Steamed Chicken along with rice cooked in chicken stock. Eat this along with the sauce and its a wonderful delight. Note that this dish is non spicy!
2. Chilli Crab
Hard shell crab in tomato chilli based gravy. Crabs are steamed and then stir fried in a paste of chilli sauce, tomato and eggs. Don't go by the name, this dish is not super spicy and can be eaten with buns.
3. Fried Carrot Cake
Don't go by the name, there is no carrot in carrot cake. Steamed rice is cubed and stir fried with radish, eggs and garlic. It is available in two variants – black sweet version and white savoury version.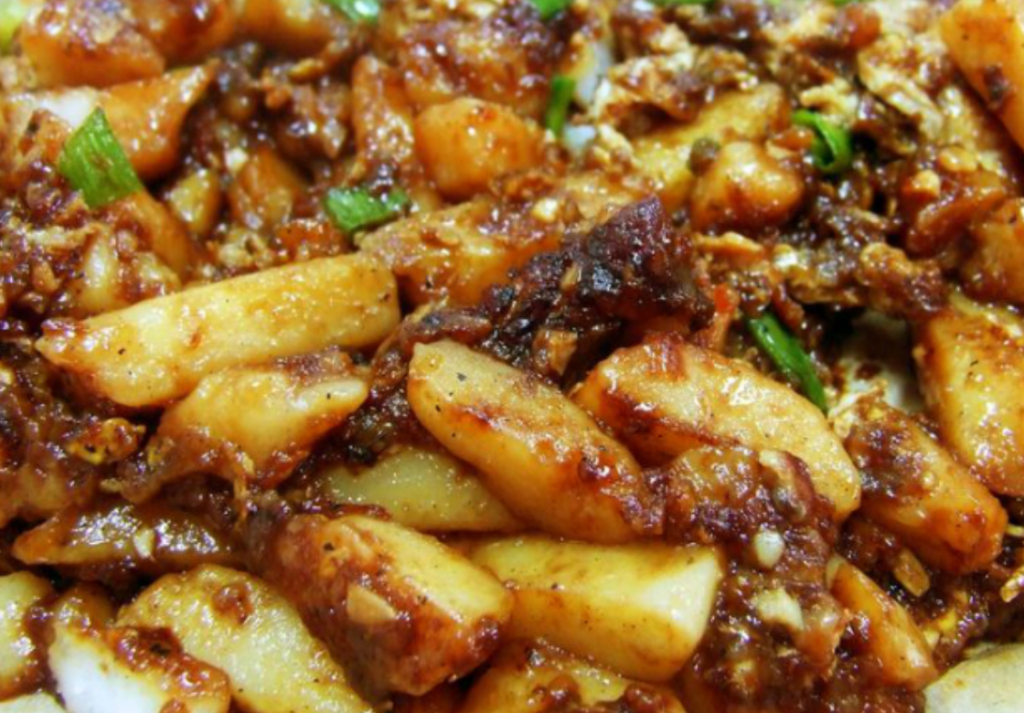 4. Fish Head Curry
Originated with Indian, Malay and Chinese influence, the famous fish head curry in Singapore comes with a huge fish head cooked in a curry and is usually served with rice.
5. Laksa
This is a fusion dish from Chinese and Malay culture called Peranakan. Curry Laksa in Singapore mostly contains vermicelli, fish slices, beancurd, shrimp and coconut milk.
6. Char Kway Teow
A famous Singapore dish, Fried Kway Teow is made of rice flat noodles, dark sauce, egg, bean sprouts, fish cake and Chinese sausage.
7. Satay
Also known as street food of Singapore, satay is skewered grilled meat. It originated in Indonesia and is available in chicken, pork, beef or mutton variants. Satay is served with a peanut sauce.
8. Kaya Toast
This is a traditional Singaporean breakfast along with soft boiled eggs. Kaya is generally a sweet coconut egg jam. It gives the right mix of crunch and sweetness.
9. Nasi Lemak
Malay meal consisting of coconut rice, egg, Ikan Bilis and Sambal (Chilli paste). Traditionally, nasi lemak was served in a banana leaf or brown paper.
10. Roti Prata
Crispy prata served with lentil, fish or chicken curry is said to originate in India but has been given a Malay name. It goes well with Teh Tarik that is a frothy milk based tea.