Singapore is definitely an awesome place to be living or even visit. But did you know there are other towns and cities just around Singapore that offer panoramic scenery?
There are many breathtaking places you could visit and enjoy great sites. The short trips from Singapore are very essential in refreshing and rejuvenating your mind and body. They are good at refueling and relieving stress. You will also get to understand the world and other places better for a second visit or tour. This guide provides you with some of these places that you may visit and what is the main attraction there.
1. Kuala Lumpur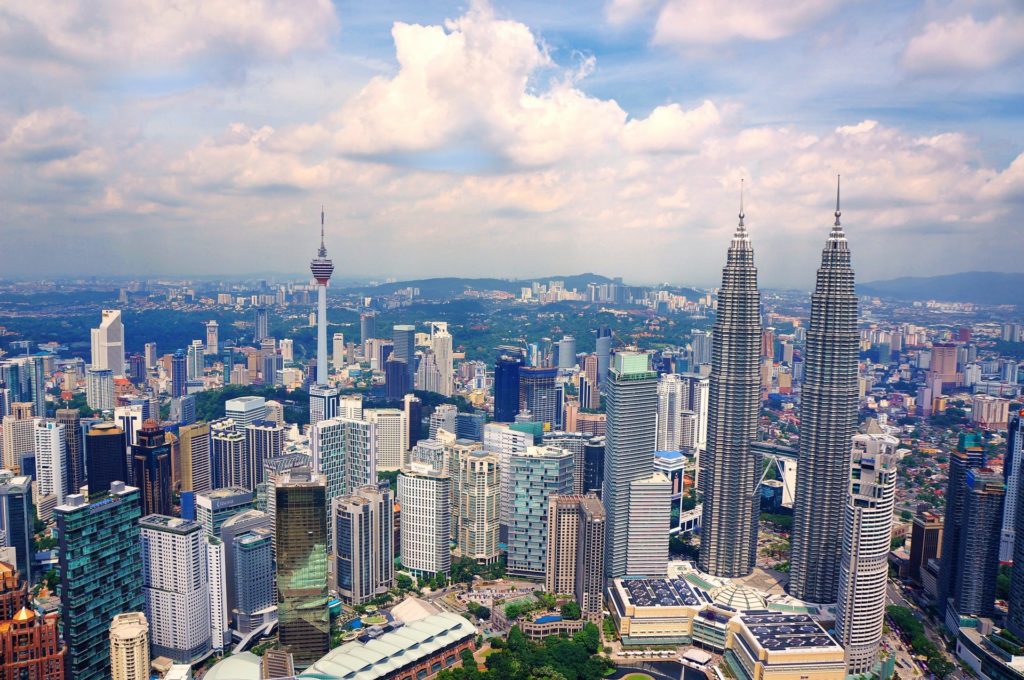 Kuala Lumpur is a great entertaining city with lots of sceneries and great things to explore. The city seems like it never slumbers. There are suppers in the open air and fancy malls which are air-conditioned. It may look like more of Singapore but of course, this is a new quest to learn and see new things.
What to do in Kuala Lumpur?
See the Petronas Twin Towers and visit the Batu Caves. Dine at Wong Ah Wah Hotel for finger-licking barbecue chicken wings. It could be the best you will ever have in this open-air place at food street that has no-frills, Jalan Alor. Their standard dishes are very amazing but of course, the chicken which is being barbecued in front of you brings all the action to live. It is brined overnight and the final product is a salty, appetizing oily masterpiece.
In Petaling street, you are going to find the famous PS150. The club is located in an ancient shophouse which was once a brothel. It is an intimate place where you get to enjoy romantic hangouts with your spouse or your lady. There is a variety of cocktails one could choose from too such as Vintage and Disco.
2. Malacca
This is a quiet town with lots of heritage to boast about. If you are to find a place to get away for a weekend that is peaceful and quiet then Malacca is the ideal town. It is a weekend getaway from Singapore since it is not far. It is only some few hours' drive.
What to do in Malacca?
The town of Malacca has breathtaking sceneries with beautiful winding laneways and good food that is readily available in its restaurants. There are also the Peranakan antiques and places where you could take beautiful photos.
Drop by at the amazing Clay House and carry home some of homemade bowls, cups, and lamps. It is a pottery studio where you could join a session and make your hands dirty. If you are looking for somewhere to stay while in Malacca, we advise the 1825 Gallery Hotel. It is a heritage building constructed using the colonial-style and it is close to the Jonker street area. Look for a room that has beautiful river views and has got a balcony too with other luxuries.
3. Sentosa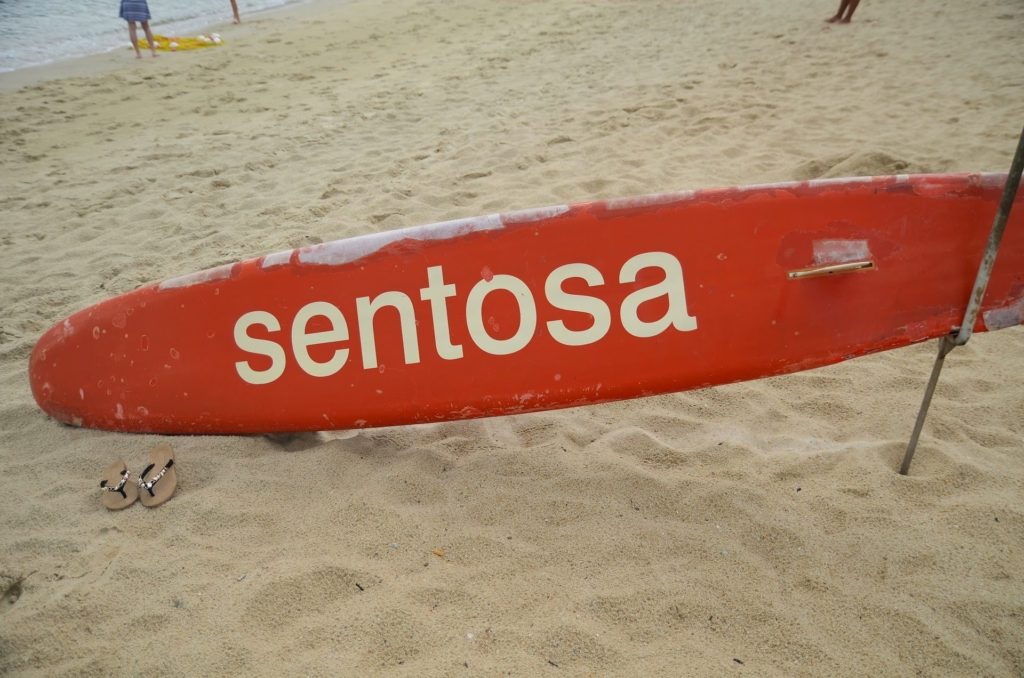 Sentosa is a short getaway from Singapore. The city houses many thrilling activities that are will create great enthusiasm in you. There are casinos where you can gamble and try out your luck, the presence of high-speed roller coasters also attracts visitors a day in day out, plenty of tantalizing delicacies for the foodies.
What to do in Sentosa Island?
For those who want to explore marine and aquatic life, the town has you covered as you will do some deep sea diving and get to ocean floors that are not far away. Party yourself away at the Tanjong Beach Club whereby you will take your cocktail while relaxing at the sandy beaches. On Sundays, the beachfront is turned to a dance floor where people get to enjoy themselves to the fullest.
4. Johor Bahru
This is one of the short trips from Singapore as it just a few hours away. There are plenty of restaurants and hotels that are really awesome where you can pass your day peacefully. Most of the cafes offer amazing food but the Replacement – Lodge, and Kitchen clearly stand out.
What to do in Johor Bahru?
The food there is just on another level of delicious. You could try taking the piping hot mouth-watering churros with what you choose as your dip. There is salted caramel, dark chocolate, salted egg, and Nutella hazelnut. Make sure you also pay a visit to Austin Heights Water. It is an adventure park that is just 30 minutes away from Johor Sentral. It is an amazing theme park with lots of fun activities to do with family and friends.
Desaru – Azure waters and fascinating white sandy beaches make this underrated island an ideal getaway from Singapore. There is so much to explore there such as vast ostrich farms, magnificent golf courses, and fruit plantations.
Dine at the Jade Garden Seafood restaurant for tantalizing succulent lobsters and other mouth-watering lobsters. Visit the Beach Hut during the day for meals and at night for colorful nightlife. The resort offers the best environments to cool down after a long tiresome day with brilliant drinks of your choice.
Also, get to the Els Club for a golf lesson which is a fascinating venture. The club has two world-class courses that have 45 holes for playing golf.
5. Yogyakarta
This is the historical heart of beautiful Indonesia. It has some jaw-dropping wonders that are really amazing to an explorer. Visit the Kraton palace once you get there, the amazing UNESCO Heritage Site, Taman Sari.
What to do in Yogyakarta?
You could also ride in a rickshaw and navigate the beautiful town and alleyways then hop into the Museum Sonobudoyo. Here you are sure to learn about the many ancient things about Indonesians at large.
Make sure you also visit the Kalibiru National Park. You could choose to do zip lining here in case you are not afraid of heights from tree to tree and enjoy the awesome scenery below you. Cave tubing is also another amazing activity to undertake once you are in Yogyakarta. Explore the huge caves at Goa Pindul and the immense Jomblang cave.
6. Yangon
This is another weekend getaway from Singapore. Yangon is Myanmar's artistic and Commercial Centre. Myanmar is, however, an underrated tourist destination. Take good advantage of that and know the exciting place since it will soon be discovered.
What to do in Yangon?
Yangon has a trifecta of tradition, history, and culture which makes it a must-visit destination. The local Yangon cuisine is just splendid. European-style buildings are just beside pagodas and there are glistening temples on the main streets of the city.
They also have got awesome foods such as Monhinga which is a fish stew and BeinMoun which are crispy pancakes. Visit the elegant Shwedagon Pagoda which houses 4500+ diamonds in that structure. This includes even a 72-carat diamond piece at the crown. The temple is just a masterpiece that was made with at most artistic brains to perfection.
Do not fail to go to Kandawgyi Lake to view beautiful sunsets and also have a spectacular reflection of the incredible temple in the waters. You could also head on to the wet market to have a look at the local produce. You will have the opportunity to explore freshly produced traditional delights.
7. Batam
This is an Indonesian island with an incredible nightlight scene and serene beach Resorts. It is a destination you don't want to miss out as it has astonishing restaurants where you will eat delicacies that will leave you asking for more.
What to do in Batam?
The Golden Prawn 933 offers you the opportunity to explore the food available on the island. You will be served freshly-caught seafood at very affordable prices.
Navigate your way to the Brewsky & Co for a blend of your favorite drink. It is a reputable joint on the island where people go to have some good time and also play bar games. You could visit the famous cable-ski park for jet mind-blowing skiing activities.
8. Bintan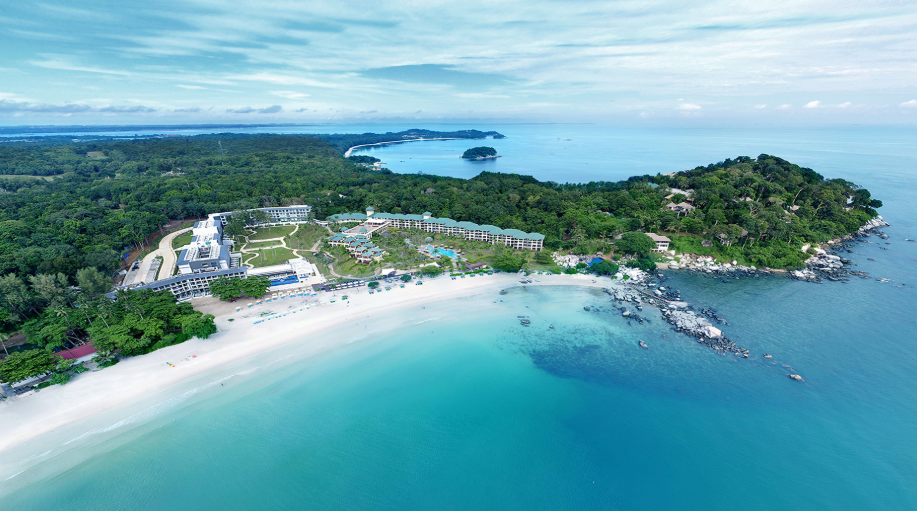 This archipelago is beautified with scenic landscapes and pristine beaches. It is surrounded by high-end luxurious hotels and some old-school fishing villages that provide an amazing environment to the town. It is by the way only a 50-minute ride with a ferry.
Get to eat some Nasi Padang. This is an Indonesian delicacy that is very sweet and can be found at Pujasera Food Centre or Rumah Makan Sederhana. Bintan's nightclub Silk gives you an opportunity to dance the night away with a drink you fancy at hand.
Lagoi Bay which is a flying club, let's you enjoy the sheer joy of learning to fly. There is also a stunning seaplane ride that lasts for around 20 minutes. You will be able to enjoy the beautiful sight of the ocean just below you and a magnificent view of the island with all its serene sandy beaches.
Your stay at Bintan should just have to be at the Banyan Tree. This is one tranquil place where the villas will give you a spectacular panorama of the amazing South China Sea. In addition to its flamboyant setting, the hotel will provide you with intuitive service catering that takes care of all your needs.
Conclusion
This piece has covered some of the short getaways from Singapore that will rejuvenate your traveling spirit. These places have got even a lot more attractions only that everything could not fit here. The other good thing about these towns and cities is that most of them are very secure to visit. Well, you ought to be vigilant and look out for some petty thieves like pickpockets but generally, they are very secure to visit and explore.